Happy Thursday! We could not stay away from Orange Home Grown Farmers and Artisans Market this past Saturday to enjoy the Southern California sun, live music, and free samples from the hummus guy, of course. If you have not visited the market, I would suggest it for the endless samples of hummus and candied almonds alone. It is like Costco over there!
With the insanely unusual warm February weather, I wanted to make a delicious lunch with most ingredients from the farmers market. On Saturday, I picked up some Yukon gold potatoes, a fresh head of kale, 3 small avocados, a zesty lemon, and a loaf of sourdough bread. All I needed from the grocery store was a can of garbanzo beans, basil, and pistachios so I could make avocado chickpea pesto salad sandwiches with a side of golden garlic kale mashed potatoes. YUMMY! (recipes below)
The sandwiches were super easy to make! I did not have a food processor, so I used a NutriBullet and it worked perfectly! Luckily, I chose the perfect days to crack open my avocados. They were as green as ever!
You basically just add all of the ingredients to the food processor (or NutriBullet) except for the chickpeas. Process the basil, pistachios, lemon juice, garlic, and avocados. The recipe suggests mashing the chickpeas by hand to give the sandwich more texture, which is what I did.
Then, you add your dry garbanzo bean mash with your processed avocado mixture…
And then smear a thick layer of that onto your toasted sourdough bread for the perfect avocado chickpea pesto salad sandwich!
Let me tell you, this was so delicious! The garlic and lemon flavors really stand out in this sandwich, making it a perfect February lunch. This could also be made open-faced, in a dressed up avocado toast style.
Next, for the side dish, I sautéed my garlic and kale in a tablespoon of olive oil…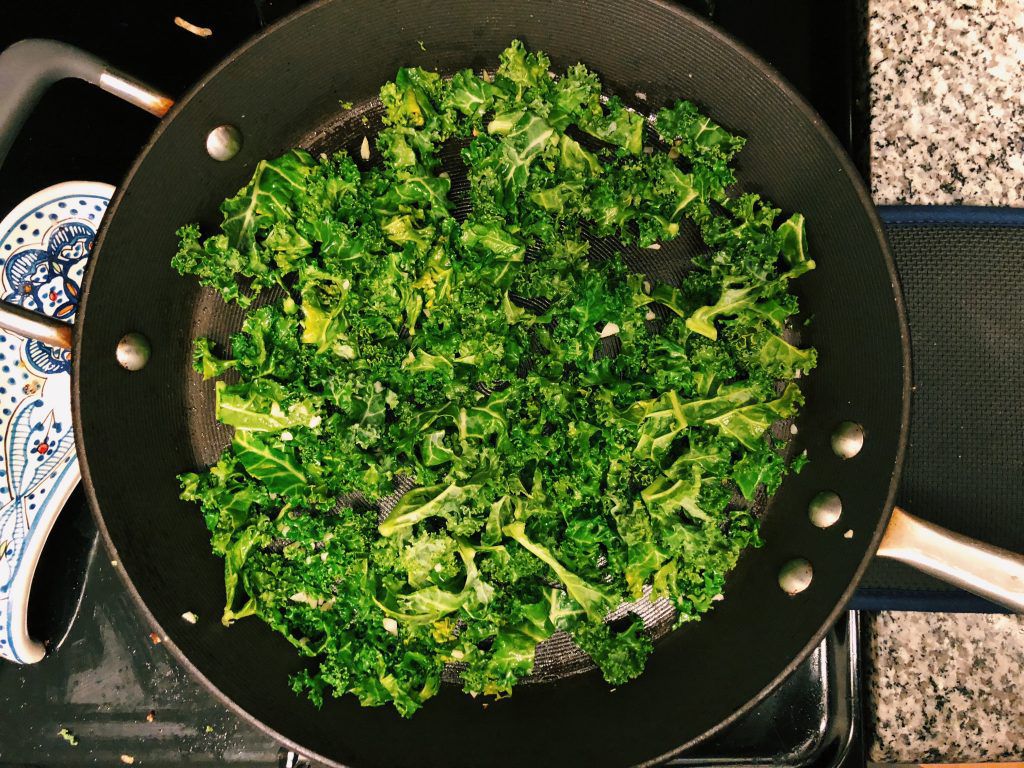 While simultaneously boiling the potatoes (for about 20-25 minutes or until soft)…
Now, all I needed to do was – again – combine the mashed potatoes with my garlic kale mixture!
And there you have it! An avocado pesto salad sandwich with a side of garlic kale mashed potatoes.
I really, really loved making this meal and it felt so good to be supporting our local farmers while doing so! Make sure you visit Orange Home Grown this Saturday from 9AM-1PM at their new location (which is right across the street from their old location)!
If you want to make your own avocado chickpea pesto salad sandwich, the recipe is right here! And if you want to make your own garlic kale mashed potatoes, the recipe is right here!
Thank you so much for reading! Have a great weekend everyone and we will see you in Old Towne!