We can't wait for Euro Caffe in Old Towne Orange to open on Saturday, June 10th! It will take the place of Paris in a Cup's previous location at 119 S Glassell St. Orange, CA 92866.
Euro Caffe is opening its Old Towne Orange location with a target opening date of JUNE 10. 
We spoke to one of the owners Staella Gianakakos, and she shared with us that they will offer something specifically for the Old Towne Orange community. Specialty coffee, latte or pastry?
Their menu at their new Old Towne Orange location will be similar to their other location in Santa Ana.
We can't wait to see the finished product next month! Already it's giving us very European vibes with the beautiful emerald green pops of color among the black and white color scheme.
This is definitely going to be a very popular coffee shop – and very Instagrammable!
Euro Caffe is a family business owned by Staella Gianakakos, Sam Ruiz and Aliki Ruiz.
We're fans of their Euro Caffe Voltaire. It's going to be great being able to walk across the street for a fresh cup, or maybe even a serving of their Nutella Latte.
Meanwhile, if you want to give them a try now, you can visit one of their other locations:
Santa Ana: 714-662-2222: 3950 S. Bristol Street,Santa Ana Ca 92704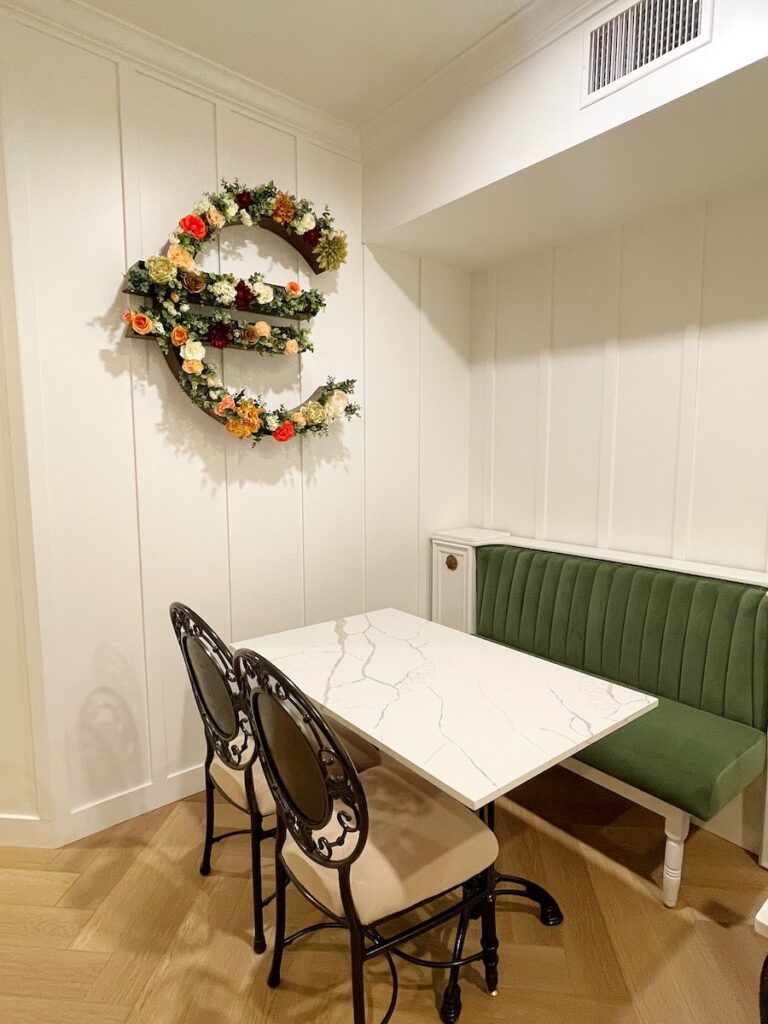 About Euro Caffe
We are committed to our coffee, not simply on the flavor, but the chain of hands along the way that make each cup possible. We locally roast our coffee to make sure each cup is as fresh as possible. Each of our blends is designed not only to satisfy your taste buds, but also, to showcase the integrity of each bean depending on its region. Most importantly, to help sustain a fair and safe market for our farmers around the world. No middle man. Farm to table. Your table.
Euro Caffe in Old Towne Orange
119 S Glassell St.
Orange, CA 92866
Follow Euro Caffe Instagram account for more updates!
No doubt we'll be adding them to our list of best coffee shops in Old Towne Orange.
Last Updated on June 10, 2023 by Pattie Cordova