Lovers of Old Towne Orange, listen up! Things are changing and they are changing quickly here in OTO. Just in the past four years that I have lived in OTO, I have seen the Circle change and adapt to the times. We have said goodbye to beloved businesses and welcomed new ones to the family. In just the last few years, we have seen the addition of Urth Caffe, Snooze, Philz, Oiio, Hanano Ramen, and so many more wonderful establishments that make the Circle what it is today!
I think it is fair to say that we are used to change here in OTO. I challenge you to welcome the change with grace because while the businesses might come and go and new faces arrive, the historic beauty of OTO will always remain intact. And whether you live in OTO or planning your next visit, you are in for an experience unlike the last. But without further chitter-chatter, let's hop into the buzz!
The Potting Shed moves locations!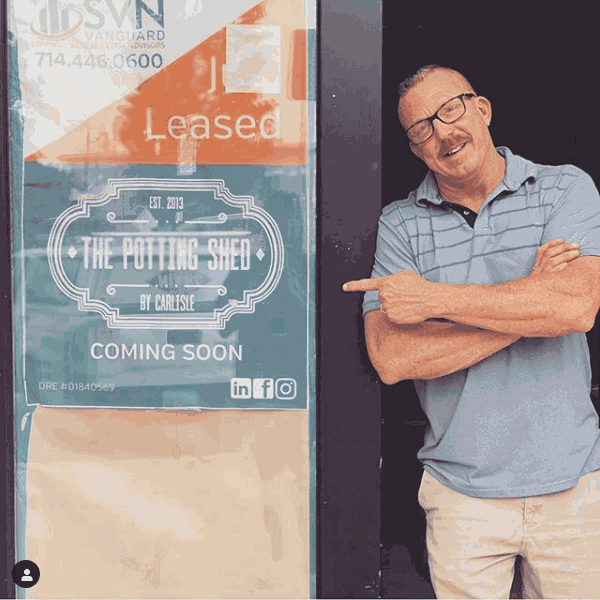 If you haven't heard or seen the exciting news, The Potting Shed by Carlisle has moved from their original location on Chapman Avenue to the very heart of Old Towne Orange! They are between Watsons and the Assistance League of Orange RIGHT on the southeast corner of the Circle. Congratulations, Jack! We are so happy for you!
Pilates Encore Outdoor Classes
Have you been itching to get back into your workout groove? Pilates Encore is offering IN-PERSON outdoor pilates classes on Wednesdays at 5:30 P.M. in the old garden of The Potting Shed. Bring your own mat and get ready for an hour dedicated to you!
Haunted Tours OC are Back!
Go on a spooky family night or date night as we approach fall! The tours are walking tours, as to be socially distanced, and are offered in cities across OC (including Old Towne Orange, of course). Haunted Tours OC is encouraging you to book your tickets now for their tours, as October is their busiest month! Visit them here to book!
The Greasy Spoons are performing!
This Sunday from 11 A.M. to 3 P.M., local band The Greasy Spoons are performing at The Potting Shed! Head on down for some live music…something I know we all truly miss!
Brewery Coming Soon!
As we teased in one of the last episodes of A Circle in a Square, a new brewery is coming to OTO, and next week, we will be premiering an exclusive inside look at the brewery! We got exclusive access to go in and film the brewery and all of the progress they have made on the space so YOU, our old Old Towne Orange readers, could get the scoop! Be sure to stay subscribed to our newsletter here for all upcoming details and announcements!
Have a great weekend everyone and we will see you around Towne. 
Last Updated on May 24, 2023 by Pattie Cordova