The 2023 Orange International Street Fair is back in Old Towne Orange beginning Friday, September 1, 2023 at 5pm in the Orange Plaza. It will continue through Sunday, September 3, 2023.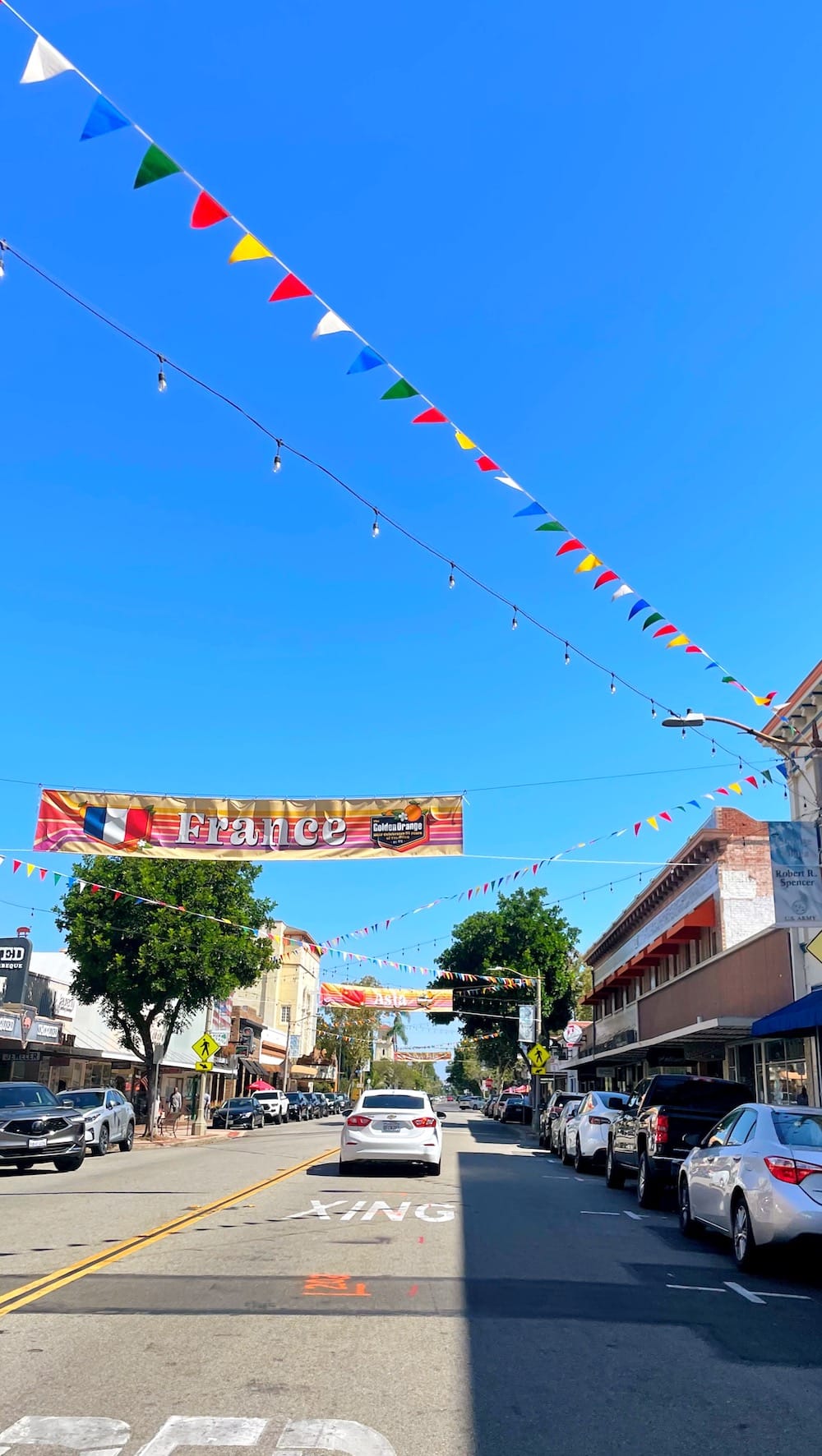 Prepare to indulge in delicacies from all over the world, and eat and drink your way through Old Towne Orange.
In addition, live performers are scheduled to take the stages to play musical stylings from different nations and cultures. This is one neighborhood event that you won't want to miss, and we've got the scoop on what you can expect.
The Zest is Yet to Come
This year's Orange International Street Fair offers a cure for your globe-trotting hankerings in a delightful local setting.
If you're a longtime street fair attendee, you can count on many of your favorite food vendors to be there serving everything from Greek loukoumades, roasted corn and spicy swiss sausages, to funnel cakes, Italian meatball sandwiches, and more!
Are you hungry yet? With your pick of scrumptious dishes from all over, you'll find that "Around the World in 80 Days" is for amateurs.
Music That Gets You Juiced
A weekend full of eating and drinking while live music plays in the background—what more could you ask for? This year, the fair has an amazing lineup of incredible artists spanning a variety of different cultures and genres. For the full lineup, visit the Orange Street Fair website.
Booths Full of Navelty Gifts
One of the best parts of the street fair is the one-of-a-kind shopping opportunity it provides. Eat, drink, and shop, knowing that your money is directly supporting local no-profits and small businesses, hardworking individuals, and good causes.
Among the many arts and crafts booths, you will find vendors selling paintings, wood carvings, handmade jewelry, and other gifts to buy for yourself or the people you love.
Think of it as an in-person Etsy, where you can get the jump on holiday shopping!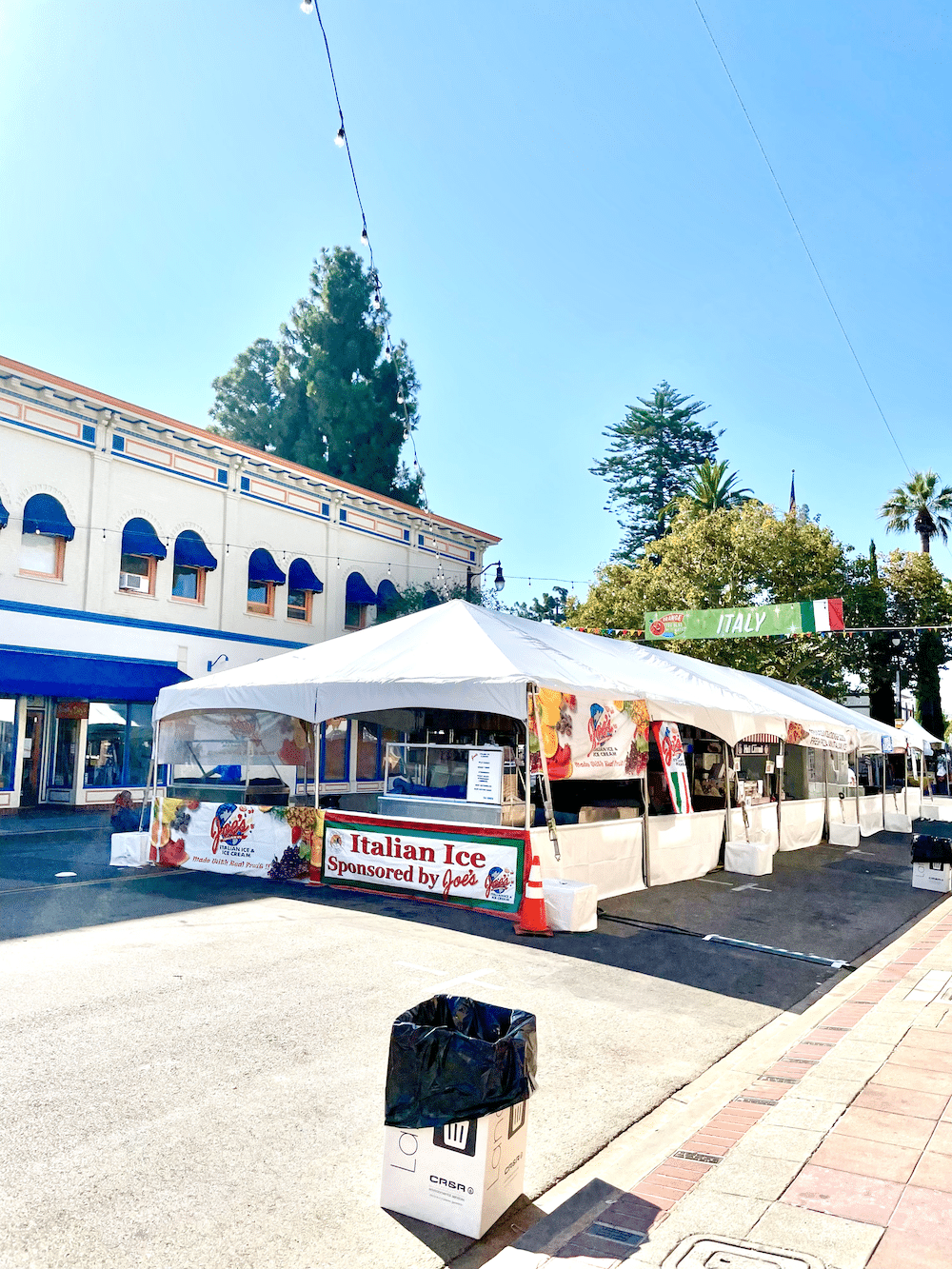 Best tips for visiting the Orange International Street Fair
Looking to make the most of your time at the street fair? We've got you covered.
Even if you're a veteran street fair go-er that has a routine dialed down, you'll want to take a look at our tips on how you can enjoy the fair to its fullest.
The fair opens at 5 pm on Friday, but it's a good idea to get there early to find parking. Most businesses let nonprofits use their lots to raise money, so be sure you bring cash to support a good cause. Expect to pay around $10 for parking.

Avoid crowds by coming between 10 am and noon on Saturday and Sunday.

While there is no fee for admission, you must present an ID and purchase a wristband ($5) to drink alcohol.

Don't leave the funnel cake for your last stop! The line gets very long at the end of the night.

The information booth is located in the Plaza between Francoli Gourmet and Felix Continental Cafe.

No pets are allowed at the fair, only service animals.

Most booths are cash only. ATMs are around, but to avoid fees, get cash beforehand.

Music and sales of alcoholic beverages end at 9 pm, but you can enjoy food, arts and crafts until 10 pm every night.

The fair is not open on Labor Day, just Friday through Sunday.
ApPEELing Facts to Know
Old Towne Orange has a rich history, and the Orange International Street Fair is very much a part of it. The first event was held in 1910 and celebrated the end of summer. After a 63-year break, it resumed again in 1973, and has been held every year since—albeit last year's event was virtual.
Despite what many people think, it is not a city event.
Put on your comfortable shoes, your breezy clothes, and apply some sunscreen because the street fair is just around the corner. Doesn't it feel great to say that?
Dates and Hours
Friday, September 1, 2023
5pm to 10pm
Alcohol Sales: 5pm-9pm
Saturday, September 2, 2023
10am to 10pm
Alcohol Sales: 10am-9pm
Sunday, September 3, 2023
10am to 10pm
Alcohol Sales: 10am-9pm
Orange International Street Fair Parking
Please be prepared to walk several blocks to get into the event. Parking can be found at several public parking lots in the surrounding area for a fee charged by local non-profit organizations – usually either $20 or $10. Bring cash.
There is also free parking at the new parking structure. (Parking lots are not controlled by OISF, Inc)
ATMs available
Chase and Wells Fargo have their ATMs closed during this time. Cash is king at the street fair so we highly recommend you stop by a nearby ATM to withdraw money – otherwise you can expect to pay a $4.95 fee.
ATMs are located all around the fair.
Last Updated on May 29, 2023 by Pattie Cordova